Dust, animal fur, that soda you had last week, and something sticky that you can't quite identify all walk into a bar. Sounds like the start of a bad joke, but the thing is that all of these substances have probably found themselves gathered together on the surface of your pool table, and it's about time you clean them out.
Many people wonder if you can vacuum your pool table. Thankfully, you can, though there are some precautions you will want to take when whipping out the vacuum to suck up all that dirt and grime.
Can You Vacuum a Pool Table?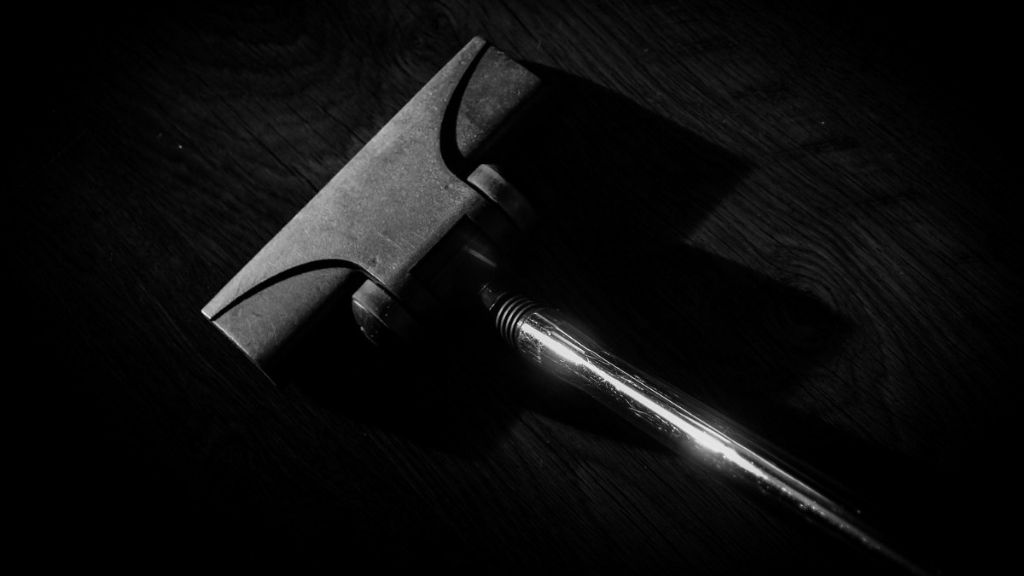 In short, yes, you definitely can vacuum your pool table. Some say that it is not a good idea, but in the end, using a vacuum to suck up all the dirt, grime, and other junk that has most likely found its way onto your pool table is a fast and effective way of cleaning it up.
It's actually a good idea to vacuum your pool table since it can keep your table's surface clean and free of dirt and dust. The cleaner the surface of your pool table is the better it will feel to play on it.
The more dirt that gathers on your table's surface could adversely impact your game, aside from making the table look unpresentable.
There are, however, alternatives that you can use if you do not want to vacuum your table, such as specific cleaning tools made for cleaning the felt cloth of your table.
These tools are a bit pricey but allow you to clean the table without the use of a vacuum by simply sweeping the tool across the surface of your pool table to collect dust and dirt.
Vacuuming still remains one of the best ways to remove dirt and other particles from your pool table's surface, since it can effectively suck any debris that may have gathered up out of small cracks and crevices in the table, so if you want to see which vacuum is best for the job, keep reading!
Choosing the Right Vacuum Cleaner
When choosing the right vacuum cleaner for the job, you want to make sure that, first and foremost, the vacuum does not have rotating brushes, as this can damage your pool table.
Getting a vacuum that isn't overly heavy or bulky is also a factor to consider since you will be using it atop the table to clean the surface.
You want to find a vacuum that offers good suction while still remaining gentle enough so as not to fray the surface of your pool table's cloth. This can be a hard balance to strike, but we have found a few vacuums that should get the job done for you.
If you are looking for a good handheld vacuum that can get the job done, then a great choice would be the BLACK DECKER Dustbuster Handheld Vacuum. This little vacuum works great to get any hard-to-reach grime that has gotten into the felt of your table, and you'll be able to move around freely and get into every nook and cranny since it's wireless.
If you'd rather use an upright vacuum, then the BISSELL Cleanview Swivel Pet Upright Bagless Vacuum Cleaner is an excellent choice. It's already amazing at picking up pet hair due to its scatter-free technology, and the swivel steering and lightweight design of this model make it a perfect pick for pool table owners that also have pets.
The Proper Way to Vacuum a Pool Table
After you decide which vacuum is best suited for you, you can begin vacuuming your pool table. There are a few tips that you should follow in order to clean your table as good as possible without damaging it.
Set it to the Lowest Suction Power Available: This is to ensure that you do not accidentally damage the cloth of your table by using too high of a suction power. If the suction on your vacuum is too high, then the felt of the tabletop may end up becoming frayed as it gets pulled up from the rest of the surface. You don't want this to happen as frays will not only make the table look unpresentable but could adversely impact gameplay by slowing down or changing the course of balls.
Use a Soft Brush: Make sure that the bristles of your vacuum are soft and will not scratch the surface of the table. You simply want the bristles to glide across the surface of the table without digging too deep into the felt.
Test the Vacuum on One Corner: This is to ensure that the vacuum does not pull off any felt. If you notice that your vacuum is gentle and does not damage the felt, then you may continue.
Move the Vacuum in One Direction: Start at the center of your pool table and vacuum outwards in straight lines. Try to move with the weave of the felt in order not to make the cloth bunch up. Keep your movements straight, and do not vacuum in a circle.
Clean Under the Rails and Inside the Pocket: Make sure to get the dirt and dust that has gathered underneath the rails. Make sure not to force the vacuum under the rails if it does not fit, as this could damage the bumper. Vacuum the insides of the pockets to get rid of any dirt or debris that may have built up there.
Finally, Inspect the Felt: Check the felt of your table once you are finished to confirm that your vacuum was able to get the dirt without damaging the table.
What to Avoid When Vacuuming?
As stated earlier, there are things that you need to steer clear of when vacuuming your pool table.
Don't Use a Rotating Brush: Rotating brushes a great for removing dirt from carpets and other surfaces, but they are detrimental to the felt of your table. These brushes can potentially wear down or even tear the felt of your table.
Don't Brush in a Circular Motion: Just as a rotating brush can pull on the felt of your tabletop in ways that it should not be pulled, trying to vacuum in any direction other than straight can cause the felt to fray and become roughed up. Avoid doing this.
Avoid Straight Suction Vacuums: These tend to have higher suction power and a worse flow rate than canister vacuums, which can also damage the felt of your table.
How Often Should You Vacuum?
Vacuuming once a week is recommended, though this all depends on how often you use the pool table. If you have gone weeks without cleaning your table, know that a dirty table is not just unappealing but also more prone to wear and tear.
Not only this, but the more grime that gathers on your table's surface, the more the movement of your balls will be affected. If you use your table daily or at least a few times a week, vacuuming once a week should keep it in top shape. If you do not use it as often, then adjust your schedule accordingly.
How to Remove Tough Stains and Spills?
The best way to clean up a spill is to use a soft cloth or paper towel to soak up the liquid as soon as a spill occurs. Avoid rubbing the cloth around as this could stretch the cloth. After you wipe the area, you can use a dry cloth to absorb any liquid that may be leftover.
If you're dealing with an old stain, then you can soak the cloth in water and then place it atop the affected area for a while. Make sure to only use water when cleaning as soap can leave residue, which can affect gameplay.
There are also commercial alternatives that you may purchase, which are great for getting out stains from your pool table. One such product is David Hodges Quick Clean. Simply spray this product on the affected area and then wipe it off. It will lift dust and dirt from the felt without staining or dampening the cloth of your table.
When using these commercial stain removers, make sure to only apply them after you have finished vacuuming. If you can suck up any loose dirt that is easy to get beforehand, then you can save yourself quite a bit of trouble later on.
To Conclude
Vacuuming your pool table is a great way to keep it in top shape, but just make sure to follow the steps provided here to ensure that you do not accidentally damage your precious table.
Alternative options to vacuuming, like brushing, are also available and are great when used in conjunction with a weekly sweep of the vacuum. Here you can find some of the best pool table brushes and everything else you need to know about brushing a pool table.